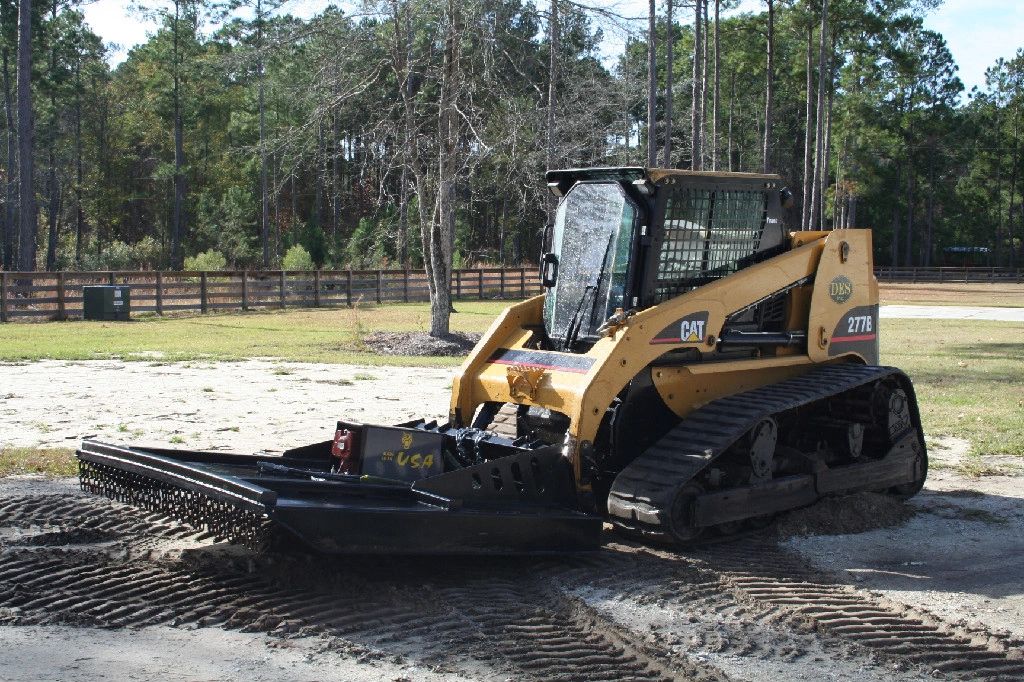 DES, Inc. has a skid steer front-mounted "Wild Cat"
BUSH HOG
that will make a 6'-0" cut through brush up to 3" in diameter. Using a front-mounted bush hog allows us to go into areas we normally would be unable to reach with the typical rear-mounted bush hogs. This machine can easily reach down the banks of small ponds and ditches with a 6'-0" extension from the base of the equipment, which allows the skid steer to remain on solid ground while reaching over unstable areas.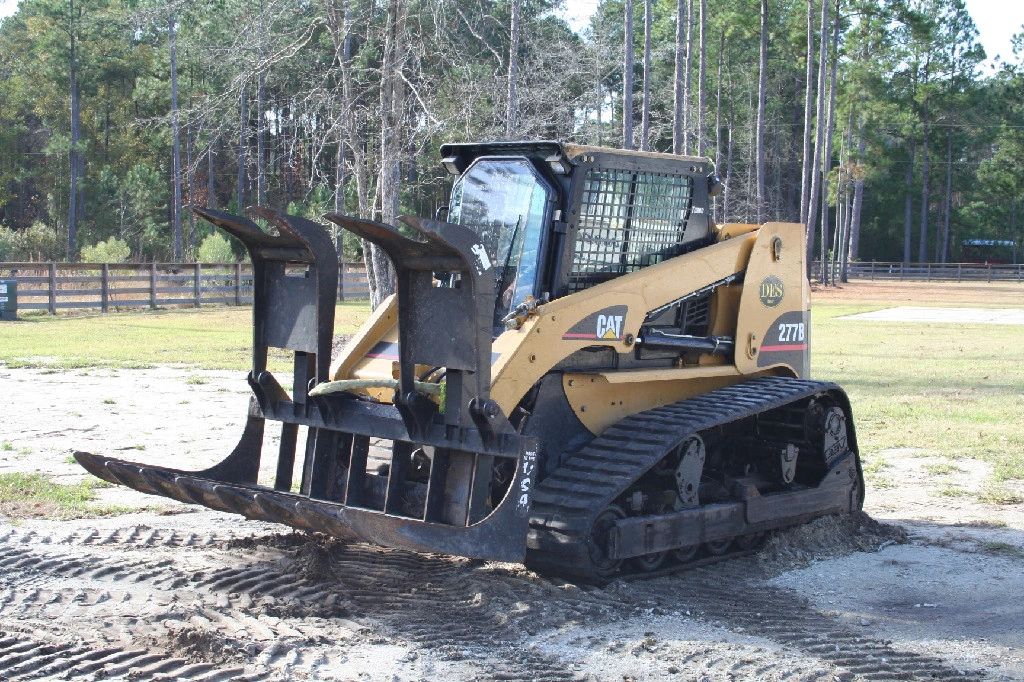 DES, Inc. has a skid steer front-mounted
GRAPPLE
that allows for the gathering of branches and stumps. This attachment makes piling branches or stumps a breeze.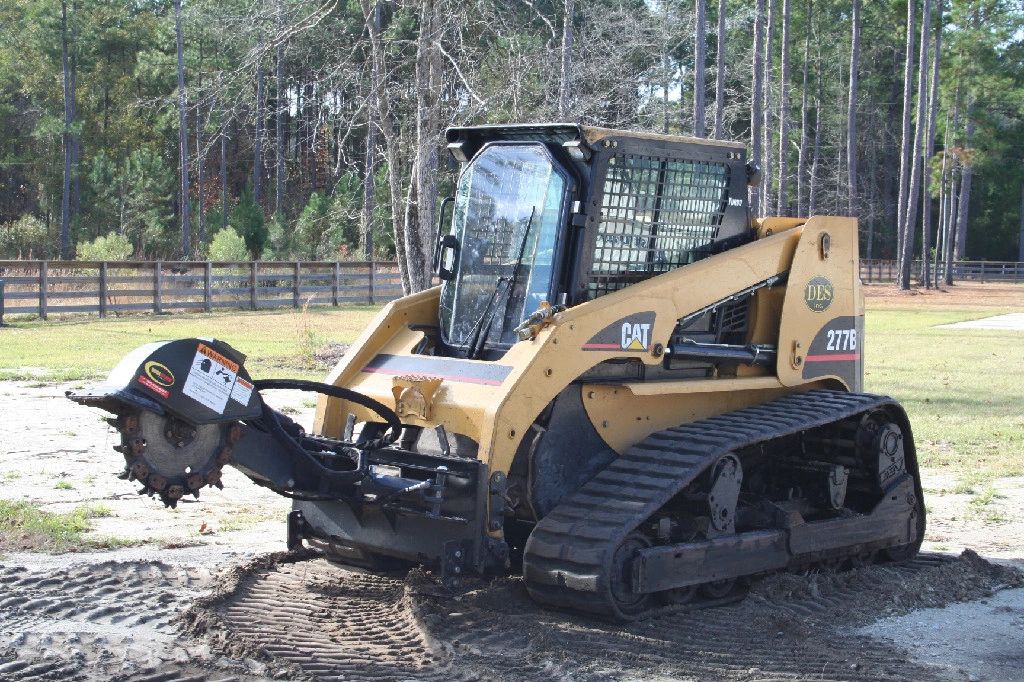 DES, Inc. has a skid steer front-mounted
STUMP GRINDER
that has the capacity to eliminate large stumps without much effort. Since it is mounted on a skid steer rather than on a tag-a-long, it has the versatility to go into terrains where a tag-a-long would not be feasible. We use this grinder to eliminate stumps in situations where digging them out of the ground is not a good option.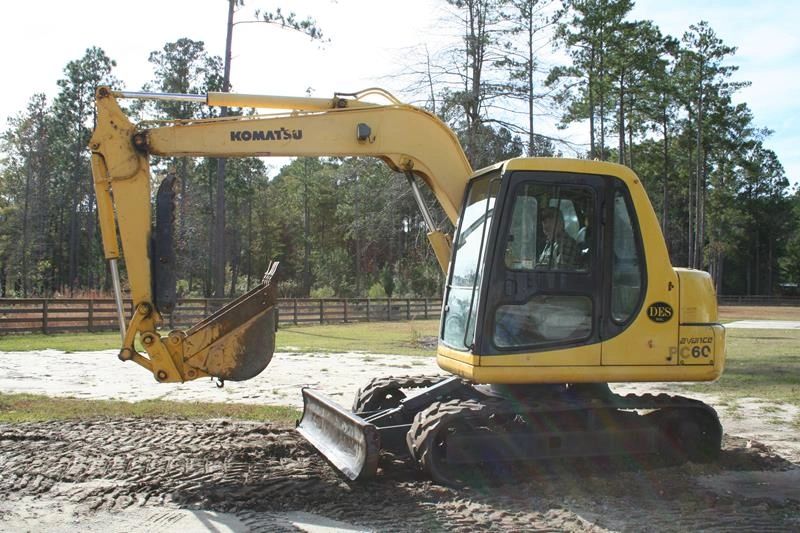 DES, Inc. has two midi-
TRACKHOES
, which signifies they are in the mid-range of trackhoe sizes. DES, Inc. has chosen a KOMATSU PC60 Advance machine, equipped with rubber tracks and a boom-mounted thumb. In addition, we have a larger KUBOTA KX080 trackhoe which is also equipped with rubber tracks and a hydraulic thumb. The rubber tracks allow for a very low environmental impact, while allowing these machines to operate in many different terrains. DES, Inc. uses these machines to remove stumps from the ground, dig ponds, remove all types of debris, or, depending on the owner's request, dig holes for various purposes.
DANHOFF EXCAVATING SERVICES, INC.
a/k/a DES, Inc.

1426 Highway 45
McClellanville, SC 29458

(843) 327-3877

E-mail us at info@danhoffexcavating.com